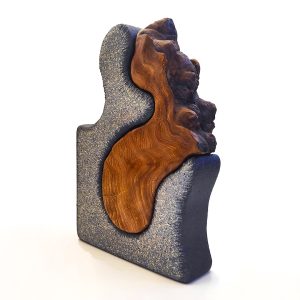 I'm very new to ceramics and one of my issues is trying "not to run before I can walk" I can see so much potential!
I enjoy hand-building individual pieces with a sculptural element, often influenced by one of my other joys, sailing.
The image is my first piece – a start but so much can be improved upon.
All my working life I've dealt with 2D elements and balancing new 3D ideas and what is actually possible is proving to be a really enjoyable challenge.
I have so many different ideas and projects in my head that need to be refined, enhanced and some ditched!
Address:  The Studio, Copthorne Lane, Fawley, Southampton, SO45 1DP
Mobile Telephone Number: 07776052741